The Sap Runs Sweet in Colrain
Spring 2019 Edible Pioneer Valley Article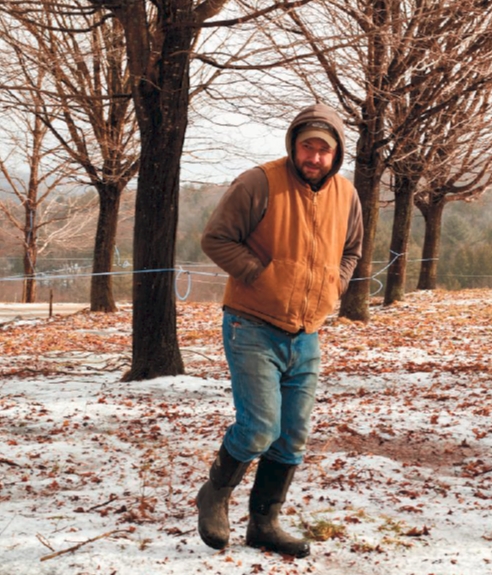 Not a lot of people can say they work the same land their ancestors did. I like showing and telling people about the trees my ancestors tapped, which we continue to tap today, and, up in the sugar house, the old black-and-white photo of my father's Uncle Fred running the evaporator. My brother and I are the fifth generation working Sunrise Farms in Colrain. Hopefully, our children will carry the torch to the sixth generation.
Our farm started around the mid to late 1800s when French Canadians came down to work in the cotton mills in Colrain. Our ancestors worked the land, logging to supply lumber for the mills and farming to feed the workers. They would tap trees with hand-crank drills and gather sap by horse and sled. They said that the French Canadians, back in the day, liked their syrup "the darker the better." They would boil sap by the light of lanterns, poach eggs in the back pan, and make coffee with the sweet sap. My dad remembers his "Meme" making him galettes, a French Canadian fried dough with maple syrup.
Download full article, including Erik's Maple Bacon Delight Recipe!
Posted: to Sunrise Farms News on Fri, Mar 15, 2019
Updated: Fri, Jan 22, 2021